Events
AURA, A National Level Technical and Cultural Fest
AURA is the ATRI'sl technical and Cultural festival that is organized on a grand scale. This provides an occasion for the students to display their knowledge and innovations in the field of technology. On this occasion various technical events like paper presentation, quiz, elocution, LAN gaming etc are organized. Technical experts are invited, who apart from judging the best talent in all the activities enrich the students with their valuable inputs for the budding engineers to excel in their academic and professional lives and serve the nation.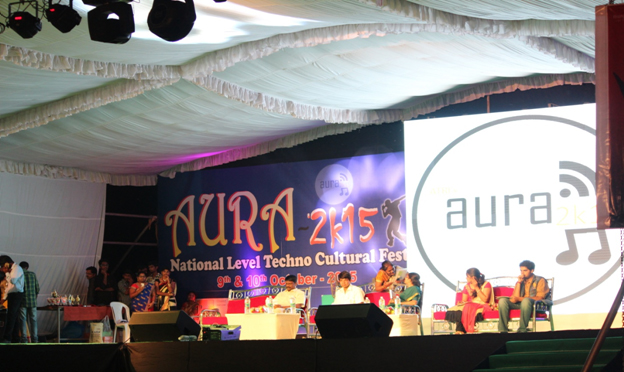 MUNITO, Literary Fest
Munito is an event to enable the students in empowering in Literary activities.It is open to all the students of Aurora Consortium.
Science Expo
National Science Day is celebrated on February 28 every year in honour of the famous Indian physicist Sir. C. V. Raman's discovery of the 'Raman effect' on this day in 1928. Raman earned a Nobel Prize for his work in 1930. The basic objective of the observation of National Science Day is to spread the message of importance of science and its application among the people. Science Day offers an opportunity to bring issues of science on to the centre stage. Many activities like debates, quiz competitions, exhibitions, lectures, etc., involving college and school students and teachers are conducted to spread the spirit of scientific awareness.